Ok, so you have decided to build an online store. Now it's time to make a few more decisions: which
eCommerce platform
to use, whether to design the site yourself or save your time with an eCommerce template, and so on. We hope this article will help you answer these questions because here you'll find information on the most widely used eCommerce solutions and also themes designed especially for them. We'll start with PrestaShop as it has been released the first of three and then we'll continue with Magento and Jigoshop.
By choosing the right >eCommerce Software, you can get your online business up and running in no time. As for the eCommerce themes featured below, these are responsive themes because it's one of the main trends now to build web pages that adapt to the devices they're being viewed on (desktop, mobile, tablets, etc).
PrestaShop is a reliable e-Commerce software. It's an open source solution. Prestashop was released in 2007 and since then it has been downloaded over 2 million times. PrestaShop comes with hundreds of features that allow both developers and merchants to make the most of this revolutionary software. It seems PrestaShop has no bounds when it comes to selling products online as it even allows users to add their products to major shopping sites like eBay, Amazon and Google Shopping. Actually, the software is developed in such a way that it helps online merchants to increase sales and easily manage their stores. Another good thing about PrestaShop is that it's equipped with informative guides and even video tutorials on how to install PrestaShop; select a payment solution; configure shipping options; organize, customize and enhance an online store.
Below are a few responsive PrestaShop themes that you can use to build your future web shop.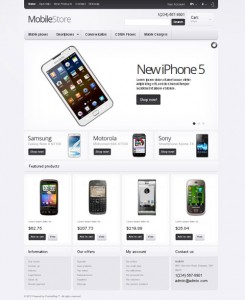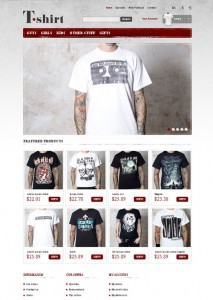 Magento is another feature rich eCommerce platform. It was released as an open source solution in 2008, but now a few versions of Magento are available: Magento Community Edition (it's free and is recommended for those who have some knowledge of Magento or are willing to have it in order to build an effective web shop), Magento Enterprise Edition (it's a great option for medium and large businesses) and Magento Go (perfect for small businesses). So you can choose the edition that meets your needs best and join more than 100,000 of merchants who already use Magento as a platform for their online stores.
Here are some responsive Magento themes that can help you bring your business online.
Jigoshop is a WordPress eCommerce plugin that allows users to build stunning online shops. Jigoshop has a lot to do with WordPress, so if you like WordPress, its ease of use, security and functionally the chances are high that you will like Jigoshop too. Jigoshop is a new solution, and that's why there are not as many themes for Jigoshop as there are for PrestaShop and Magento. So why don't you see some Jigoshop themes from TemplateMonster to have a better choice? Each of these themes allows you to build a beautiful eCommerce site that will work equally well for mobile, tablet and desktop users.
For more information about the above mentioned eCommerce platforms, their features, system requirements and the like, please visit their official sites at prestashop.com, magentocommerce.com and jigoshop.com.