Typography is the art and technique of positioning type, type design, and modifying type glyphs to create beautiful and easy-to-read graphic art prints. Typography has long been a vital part of promotional material and advertising. Fonts used in advertisements express different messages to the reader. Creating a well designed
typography poster
is not an easy task and takes some time as well as patience. For this post, we are showcasing 30 amazingly beautiful
typography posters
and designs.
Before you start you may like to read our previous blog posts related to typography posters inspiration:
Beautiful Typography Posters and Designs
Typography poster design by ~daveycoleman

type art invert by ~dogukanaksu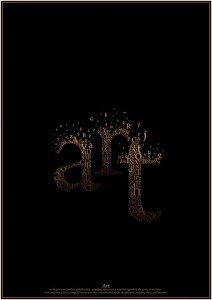 Chemistry of Love by ~gorkisview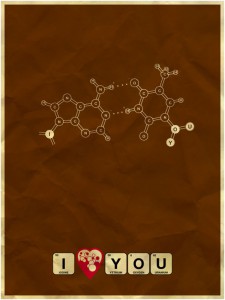 Humanity, Lewis by ~SkipDesign

The TV by ~gorkisview

Run, desperation, run. by ~skryingbreath

Typophobia by ~gorkisview

LatinoAmerica sin Puerto Rico by ~NG25Lab

lovely or lonely day by ~ahmed-lahsaini

Number Six by ~gorkisview

Inject knowledge question mark by ~CHIN2OFF

Also we like to have a roof by ~skryingbreath

typography posters – Typophilia by ~gorkisview

Advertising Structure by ~RichardTheRough

Check out sequel of this post: 30 Amazingly Beautiful Typography Posters and Designs – Part 2
Typography has long been a essential part of promotional material and advertising. Designers often use typography to set a theme and mood in an advertisement.
We hope that you have enjoyed these typography posters, typographic posters as we've. Which poster design do you like most? Share your opinion about these examples showcased here with us via comment! Or do you know any other beautiful design example that deserves its place here in this showcase?