Since its beginnings, web development has been uncompromisingly tied to computer screens. However, technology continues to progress and excel, losing weight and crawling down from desktops to our pockets.
And Google Android world is not lagging behind in rapid development… Great news! Why?
All you, web designers and developers out there, no longer have to rely on desktop computers to sketch and design. Nowadays, high-quality Android apps that can help you to create technical designs or capture spontaneous ideas wherever you are and whatever you are up to.
Of course, there is more than plenty to choose from. So, to save your precious time we've compiled a short list of 6 great apps to help you design and sketch, fast & easy anywhere you are:
---
Skitch – Snap. Mark up. Send.

Skitch is a simple design tool that allows you to sketch something from scratch or annotate, improve or edit existing images or documents. Since this clever app is designed by the well-known Evernote team, you will require an Evernote account to use it. Nonetheless, Skitch is free and great for visual communication and jotting down ideas best expressed with images.
---
 AutoCAD 360
AutoCAD 360 is a very powerful most-established drawing app among designers. It's one of the best apps of its kind available on Android. You can use it to design and edit AutoCAD drawings on your Android device. AutoCAD 360 is firmly focused on a technical side of design rather than light photo edits. So, if you are a pro and your needs are strictly technical, this app is a time-saver and a real bargain! Plus, it's free.
---
 ArtFlow • Tablet Sketchbook
Next on the list is ArtFlow, wonderful app, one of the best for drawing and sketching designs or images on the go. It is packed with great features, including layers, blending, pressure sensitivity and runs a high-end rendering engine. You can even save your works of art as .PSD files which you can open on a computer with no loss of quality. Make sure to give this a try!
---
 Paperless-Draw, sketch, tablet
Paperless is also a great design option, especially if you're not looking to create a masterpiece but are experimenting with styles and want to do a few drafts of your ideas. You can adjust the opacity of your layers and most definitely create eye-catching designs.
---
SketchBook Express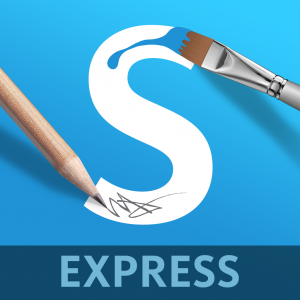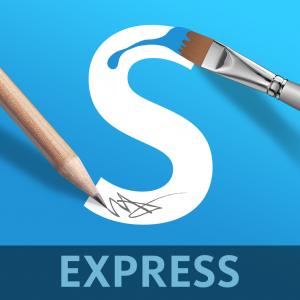 SketchBook Express runs on the same engine as its 'PRO' sibling, so it is a great alternative to Paperless and Skitch. It's not as powerful as ArtFlow but depending on your needs Sketchbook Express is a very handy designing app. You can edit up to three layers, and it features dynamic symmetry, pressure sensitivity and a whole lot more. And for those wanting a rival to ArtFlow, then the Sketchbook Pro app is one you should look at.
---
 Sketcher FREE
While the free version of Sketcher is limited compared to its Sketcher PRO counterpart, it's a wonderful app for designing ideas and drafts without the expense of paying for an overly complicated app.
---
So what are your thoughts? Download and try out with this wonderful handy yet free apps. You can combine using a simpler app for your draft editing and a more powerful app like ArtFlow for when you need to pack a punch in your images. The best thing is just to play and see what suits you best!