One thing we love at Web Design Fact is WordPress! When we see a phenomenal deal for WordPress themes we want to pass them onto you. We are pleased to announce GreeDeals.com has an incredible bundle of 100+ premium WordPress themes for only $29! from DESSIGN LLC.
This deal is being offered for ONLY $29! That works out to an amazing 0.29 cents per theme, and these are premium themes. There is only one-week left, so don't wait!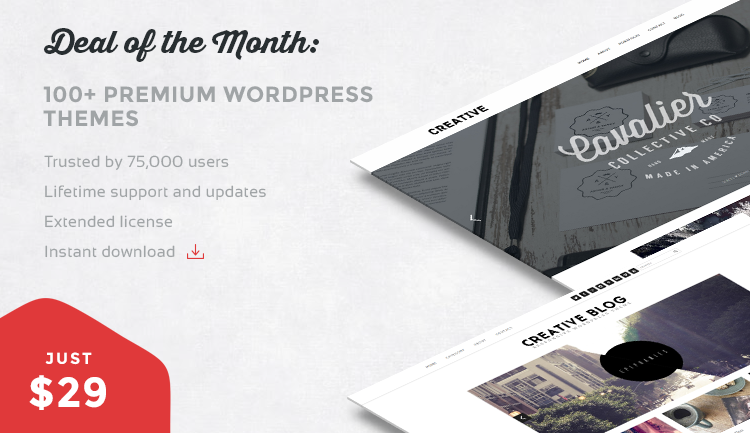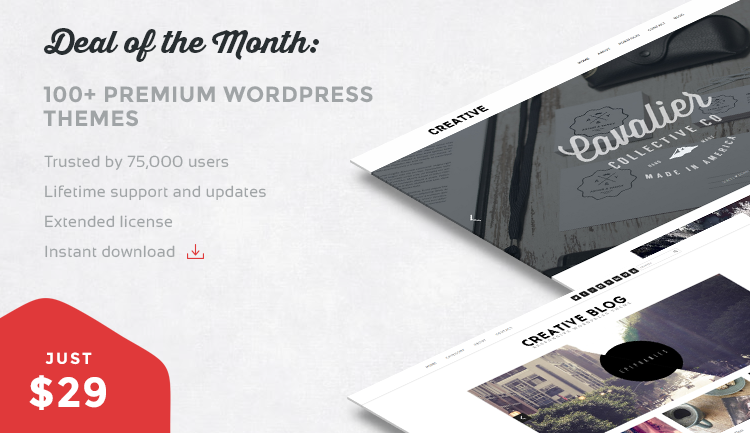 Founded in 2010, DESSIGN LLC, is a creator of premium WordPress themes. They are trusted by over 75,000+ users worldwide. DESSIGN's concept is simple – their themes are built to focus on your work, not the theme itself.
"Since most WordPress themes mostly focus on the theme itself, our goal is to design and develop themes that focus on your work, not the theme…"
Why choose the 100+ themes from Dessign.net?
Established since 2010.
Lifetime support and updates.
Easy customization.
Video instructions.
Extended license – You can sue any of these themes on an unlimited number of domains and websites. Available for both personal and commercial use.
Here are a few examples of their popular themes:
Deal terms:
You will get all of the 100+ WordPress themes delivered as an instant download.
You may use these themes on an unlimited number of websites, both commercial or personal.
You cannot resell these themes.
For support, please contact [email protected]
Don't wait to take advantage of this amazing 100+ WordPress theme bundle! There is only one week left. You can order right from the Greedeals website – 100+ Premium WordPress themes for just $29!
---