Make Money with Amazon the EasyAzon Way!
EasyAzon is a WordPress plugin I started using on the Dividend Ninja back in June 2011. It was developed by Chris Guthrie of Make Money on the Internet. When he couldn't find a plugin to do what he wanted for selling Amazon on his niche sites, he created his own.
EasyAzon is hands down one of my favourite WordPress plugins, and has paid for itself many times over. By using EasyAzon on the Dividend Ninja, I was able to create Amazon affiliate links with highly relevant content. This included a resources page, links in various posts, as well as book reviews. I also gained the extra benefit of having my RSS subscribers being able to click on these Amazon links right from their email.
Why Amazon?
Amazon is a company that has been around for years, and people trust the name. Almost everyone I know has either ordered books or products from Amazon, and feels safe in doing business with them. When you put links on your site to Amazon, people immediately know they can do business with you and trust they will receive their online order. Amazon is one of the easiest ways to make money on your website, but also one of the most time consuming and most difficult.
The EasyAzon Way!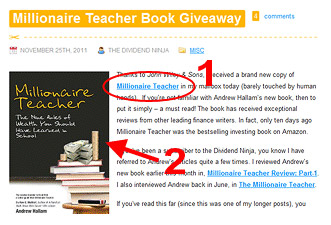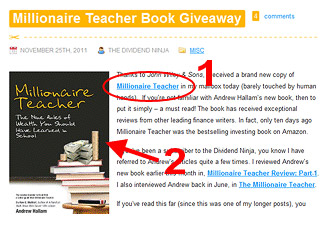 The EasyAzon WordPress plugin offers you a much better way to monetize Amazon in your blog! EasyAzon allows you to easily setup Amazon affiliate links, book images, and product info blocks right from your WordPress editor. What used to take 20 to 30 minutes or more of my time, now takes me only a few minutes!
EasyAzon uses an Amazon API Key which allows you to search for products right from your blog while editing posts. For example you can enter a book title or author, and within a few seconds you have list of the most relevant products or books.
EasyAzon lets you create Amazon links with minimum effort. You can create Amazon images or text links, and even your RSS subscribers (Feedburner) can click on these affiliate links. EasyAzon will also determine the country of origin, and redirect your affiliate link to the corresponding affiliate program. Live in Canada, but want to get commissions from users in the United States? EasyAzon does all of this.
Here is what the EasyAzon plugin allows you to easily do:
Search for Amazon Products right from your WordPress Editor in seconds.
Easily insert Amazon info-blocks, text links, or images with Amazon affiliate links right into your post (using WP shortcode).
Let Feedburner and RSS Subscribers click on EasyAzon products from their email.
No worry about localization! Your EasyAzon link will redirect automatically to Canada, United States, and other countries. You won't lose your commission from a user in a different country (as long as you sign up for each affiliate program).
Save enormous amounts of time by not having to login into Amazon to find and generate affiliate links and affiliate images. Let EasyAzon do the searching and work for you!
How Easy is EasyAzon?
Once you install the EasyAzon WordPress plugin, and obtain your Amazon API Key, using EasyAzon is very easy. As a real life example, let's look at a post I wrote on the Dividend Ninja. This was a book giveaway for Andrew Hallam's bestselling book Millionaire Teacher. For that post I used EasyAzon affiliate links.
Once installed, the EasyAzon Plugin is located in the WordPress editor right under the post with other plugins, as seen in the pic above. (1) I opened up the plugin called EasyAzon Amazon Search. (2) I then typed millionaire teacher into the search field, and selected books as my search index. (3) Then I pressed the Search Amazon button. A couple of seconds later I was presented with about 5 choices for relevant content.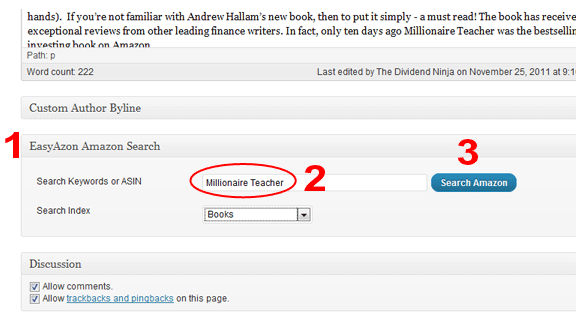 As seen in the pic below, the first option was the one I was looking for. What I did next was to place the cursor in my post where I wanted the affiliate link, and then (1) selected the Action I wanted to take.
These options include an Amazon link, an image of the book cover with an Amazon link, or a complete info block (contains the book image, title, price and links to reviews).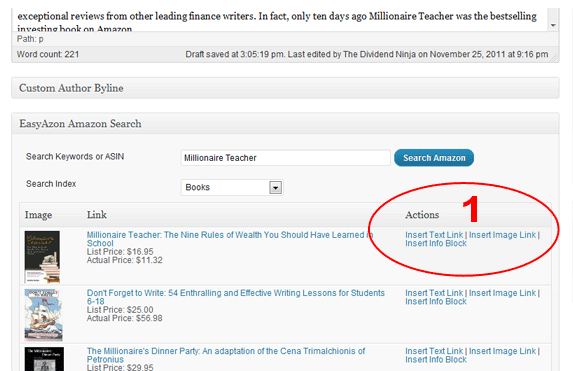 And there you have it. Insert an Amazon book cover and an Amazon text-link in a couple of minutes, without ever leaving your WordPress blog!
Let EasyAzon Do the Work for You!
I've used EasyAzon for a resources page, used EasyAzon for book reviews and book giveaways. I've placed EasyAzon info-blocks in my posts, which go out to RSS subscribers via Feedburner. So I've gained the power of selling Amazon with a one-two-punch from both my posts and by email. In each case I made passive income, with as much effort as it took to write the post or layout the page content.
This WordPress plugin is exceptional and well designed, and had been one of my core tools for passive income. If you are selling any type of Amazon products on your blog, then you'll want to use EasyAzon.
The EasyAzon Plugin comes with a 60 Day 100% Money Back Guarantee!
PS
Once you order the EasyAzon WordPress plugin, be sure to watch the EasyAzon support video. It explains how to setup the plugin and how to obtain your Amazon API Key! You'll need this key to integrate the plugin with Amazon.
Copyright ©2014 by Avrom Digance, All Rights Reserved.