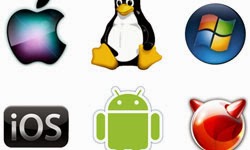 While we all shell out big bucks for the latest piece of hardware technology, or spend weeks crafting something specific to our needs, it's often the most under appreciated part of technology that many of us forget. The operating system of any desktop, tablet or mobile technology can truly make or break an everyday experience. If the OS you're using isn't up to scratch, chances are that no matter how great the machinery is, you're not going to make the most of it.
Thankfully, there are lots of OS's out there that are amazing. Whether it's due to simple good looks or an interface that just seems to handle everything that you need all at once, some OS's today are amazing. Here are five of the best!
AmigaOS 4.1
AmigaOS has been around the block for some time now, but the latest addition, the AmigaOS 4.1 is nothing short of brilliant. While the OS is currently only available on certain PowerPC-based hardware platforms, the creators are looking to expand the availability of this fantastic design.
iOS 7
Apple was criticised for resting on its laurels with the iOS 6. Continually used across multiple devices for several years, no one knew if Apple could even produce a brand new iOS that could live up to version 6.
Thankfully the iOS 7 came along and, after an adjustment period, we can't get enough of this new addition. Beautifully designed with plenty of Easter eggs in its design, it's a seamless operating system that is almost faultless. A spokesperson from mobile phone replacement part company www.helpingu2save.co.uk said: "Apples performance in late 2013 was simply astounding. They really manage to take on board what their customers are saying and not only are they constantly upgrading and improving their hardware, but also greatly improving the usability of their software too".
Mac OS System 1.0
It might have originally been released in 1984, but the very first edition of the Mac operating system still blows us away. Creating the foundation upon which all operating systems would eventually be designed around, Mac began showing us how simple, attractive and downright fun technology could be with this system.
Windows 1.0x
There's a reason why Windows is the bestselling OS in the world, and that reason began in 1985 with the Windows 1.0x. Finally submitting to a graphic user base, the 1.0x was amongst the first to utilise features such as clocks and other design quirks that we've quickly taken for granted.
MorphOS
Finally, MorphOS is the operating system that every media-junky knows that they can't live without. With inspiration taken from the AmigaOS itself, the MorphOSis incredibly simple and easy to use if you're looking for a great media experience.