Which web host you choose for your website shouldn't just be down to who can offer you the best deal. Your web host can actually speak volumes of your personality and what it is you have to offer. Which host you end up using will invariably come down to cost nine times out of ten. However there are other factors to consider besides the annual costs. For example, does the web host you plan on using have experience hosting sites in your field? And what services and methods do the hosts clients use to promote their sites?

The info-graphic below is the first in a series that we're using to examine why one of our users would choose one host over another. In this case we've chosen to put the magnifying glass on HostGator, a web host that has been one of the industry leaders in web hosting since it's initial inception in 2002. We compiled this info-graphic by taking a random sampling of 300 of the sites hosted through HostGator and analysing which services they use and what the site owners themselves see as important factors in the day-to-day running of their sites.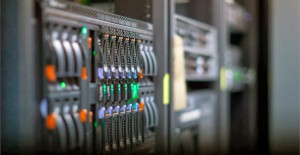 HostGator
We found through our sampling that users of HostGator are incredibly savvy with their social media presence as a remarkable 92% of the sites we sampled had a social media widget installed on their site. A widget which links their site to their own pages on either Facebook, Twitter, Myspace, Linked In or Google Plus. We found that (as would be expected) Facebook was the most popular social media site with a staggering 49% of HostGator uses using a Facebook widget as part of their site. Social media is one of the most important and widely used platforms from which to promote and build a user base and it would appear that the majority of HostGator users are aware of this and are using it to their advantage.
WordPress
We also found that HostGator users are more likely (81% of users to be exact) to use the popular WordPress CMS (content management system), which has become almost an industry standard of late thanks to its ergonomic interface, it's compatibility with Search Engine Optimisation (SEO) services and the bevy of plug-ins which allow users to customise their sites to their exact specifications without having to learn complicated and outdated HTML code. WordPress is not only easy to use but is also incredibly flexible. So the fact that so many of HostGator's users are also WordPress users, reveals that HostGator is a hosting platform that is generally utilised by those who are not expert web programmers. It also reveals that HostGator users don't let their lack of technical knowledge get in the way of building their sites to their exact standards.
HostGator is just one of the many hosts we compare here at WhoIsHostingThis.com and it seems from our data that it is a hosting platform which is used by forward thinking, savvy individuals who will strive to make their websites successful by any means necessary.

About the Author
Chris Hoole is a freelance copywriter from the UK who used WhoIsHostingThis.com to source his own web host. HostGator has been hosting his own personal site for 2 years now and he couldn't be happier with the service.