I think there are very few who can doubt in power, sophistication and perfectionism of Apple products. Today we are showcasing remarkable redesigns of iOS 7 icons, lock screens, control centers as well check out various polished app interfaces that were inspired by Apple's new visual. Enjoy!
Beautiful iOS 7 Concepts
iOS 7 Reimagined by Tristan Edwards

AirDrop/Share Redesign by Zane David

Notes iOS 7 (wip) by Luboš Volkov

Control Center Redesign by Michael Boswell

Smart Washer app UI by Hyelim Choi

iOS 7 Dark Theme by Huig van der Waal

Instasave iPhone App by Chirag Dave

iOS 7 iPhone Discovery Interface by Eric Hoffman

Icons redesign by Ida Swarczewskaja

Lock screen – Redesign by Mariusz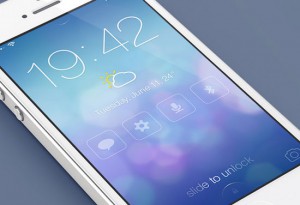 iOS 7 Concept by Alex Martinov

Skype Redesign iOS 7 by Tadas Jotkevicius

Just a concept by Peyman Eskandari

Photo Gallery Concept by AlHasan AlDasooqi

Music player iOS 7 Style by Alex Bender

Control Center Redesign by Sam Nissinen

Keypad Redesign by Charles Patterson

Do you know any other iOS 7 concept that deserves the place here? If yes, then let us know via comment.