Photography is an art and there is a growing interest about the field owing to the growth and development of modern technologies like cameras and computers. As a photographer, it is important to be able to showcase your work for others to see and admire and at the same time to inspire others with your work. If you are a busy photographer, you need a website where you can display your photographs quick and easy. You don't need to undergo a painstaking process to display your masterpieces with these 20 awesome websites that will be perfect for a busy photographer.
20 Awesome Websites for Busy Photographers
Clean Website
This comes with an easy to manage content management system for your content and photo blog. It is also compatible for Smartphone viewing. It also has SEO features that will help improve your ranking in the search engine with the best opportunity to showcase your photo blogs to the online community. Everything is customizable with unlimited galleries.
Bottle bell photography
This is a website where you can post your photography in the niche of fantasy world. The site can complement the photographer's vision for a fantasy themed photography with other photographers who are into the same interest and niche in photography.
East Photographic
The website is one owned by a company and not by any single photographer. You can easily submit your portfolio on this website with other photographers with similar passion.
Photoshelter
Photoshelter offers a website and tools that will be useful for busy photographers. It can even help you create your own eCommerce site for your work. With its client proofing tools, you will find it easier to display your photographs according to your client specifications and needs. It also provides backup cloud storage so that you will never lose your collection through a secured server. No coding is required when using the website so you will enjoy better convenience when using the site.
Zenfolio
Zenfolio offers unlimited storage to keep your photographic artworks. It can work as both a photo blog and an eCommerce website. The website can beautifully create a good online site to display your work with a client proofing feature. It is quick to customize your website with Zenfolio.
Photodeck
Even the busiest photographer will be awed with this beautiful website. The base design of the site is clean looking, too neat to let your photography stand out. It is easy to create your own personalized website design without needing software to do so. Everything is highly customizable with a click of a mouse and it will certainly not require so much of your time to create your own photography website. It is also an eCommerce site where you can earn money by selling your photographic arts.
Foliolink
This is a website for the creative photographer. There are many features that are available for a busy photographer to use. This includes an HTML5 portfolio website, a promo page, eCommerce website, mobile optimized sites and many others.
Phanfare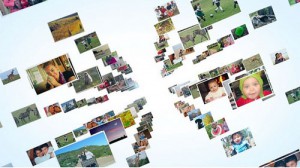 You can create your own photography website with the capability of displaying a slideshow. It is easy to organize your videos and photos no matter what your workflow is. It is easy to customize your website and even the busiest photographer will not find his time wasted when navigating through its panel and customizing their site for a more personal touch. You can also optimize your slideshows with music.
FolioHD
The website is easy to use and to display the portfolio of a photographer. Your website will be running up and quick and is painless to update. It is also a great art portfolio for an art designer too. It is a beautiful website for displaying an illustration portfolio. For a busy photographer, it can only take as short as 60 minutes to create your own portfolio using this website.
Orosso
Whether you are a busy photographer or not, it is crucial to create a professional looking site to display your masterpieces. Orosso is a great website for creating a professional photography portfolio. It is easy to maintain and to navigate with a very simple approach in personalizing your website.
Pixpa
The site comes with an embeddable widget that you can use for your site. It is more of a video blog where you can present your portfolio and photography artworks by creating a unique video to showcase your masterpieces. You can always switch from one theme to another for that more personalized website that will suit your style and preferences.
Folio Websites
This is a website perfect for a photographer who prefers easy customizable options. It is beautifully created with simplistic designs with the ability to optimize your website for SEO. There are varieties of packages available to find the best one that will suit a busy photographer's preferences.
SmugMug
The website is a great place to share your photos and embed them on blogs and forums. It comes with an unlimited backup for your photos and videos and you can protect your work by adding a watermark to prevent piracy of your master work.
1X
This is a beautiful website to find curated photography. For a busy photographer, it is easy to showcase your work on this site. This caters to a social network community for photographers with a portfolio building tool that you can use for sharing your own work.
500px
This is a beautiful site for a photographer who wants to sell their work. You control your website and display your artworks in photography with the ability to track down your visitors and create your own photography shop to sell your work.
LayerSpace
This website will save a busy photographer's time in creating a professional looking website to display a portfolio. Optimized for simplicity and ease of use, the LayerSpace provides a clean interface supported by flash and intuitive control system.
Pictage
You can make money with your photography by showcasing them on this website. It is best for the professional photographers who prefer a platform that is easy to use, manage and organize their work. It is however designed to deliver a profitable website to a photographer as it comes with an eCommerce portal where you can sell your photographs.
Squarespace
This website is optimized to allow photographers showcase their work with a spectacular effect. It is best for the pro and there are different templates that you can easily manage and use for your site. Regardless of the subject of your photography (people, landscape, animal, abstract, etc.), you can quickly find the best to suit your artworks.
APhotoFolio
This is a photography website that offers a website building tool that is comprehensive and easy to use. For a busy photographer, it will not take quite a painstaking time to create their own beautiful site with its handy tools. It offers a thumbnail option to impress your visitors who are eager to view your work.
Wix
This is another website perfect for a busy photographer. This is a Flash powered site with a WYSIWYG editor that is so easy to use. You can do customization without the hassle and can accomplish most tasks in just a few clicks. It is a great website to use if you want your photography site up and working in no time.
About the Author
The guest post is done by Iryna, a web designer and professional blogger. She writes about inspiration, freebies, html, coding, tutolias and Netspy Mobile.