Have you ever noticed that most of the greatest ideas, whether it's business model or design industry, are so simple and obvious that you wonder why you haven't thought of it before! Once Leonardo da Vinci once said: "Simplicity is the ultimate sophistication", and architect Ludwig Mies van der Rohe adopted the motto "Less is more". Even after 500 years Leonardo's words are true and this rule is still widely used in design and advertising industry. So, without further ado, let's take a look at some of the best minimalist print ads, and if you like them – don't forget to check out the
Coolest Minimalist Print Ads
and
Controversial Advertisements That Will Challenge Your Mind
.
Minimalist Print Ads
Bayer Aspirin & Cafiaspirin
If it gets stronger, we get stronger.

Heinz: Tomato
No one grows Ketchup like Heinz.

Pringles Rice Infusions

Sensodyne Toothpaste: Hard Hat

Heineken: Social Networking Since 1873

Okamoto Condoms: Numbers of Pleasure
Nothing feels like everything.

Suzi Wan: Drop
Spicy sauce.

Mass Education: Russian Doll
When you educate a girl, you educate a family.

Welt Kompakt

Colgate Dental Floss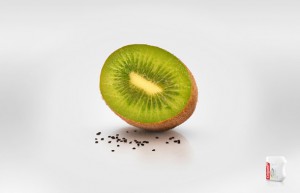 Greenpeace: Bulb
Ordinary bulbs are killing the environment… Switch to Compact Fluorescent Lamps.

Peruvian League Against Cancer

Bank Forum, Commerzbank: Chaos
Chaos. German style. Banking. German style.

Nori: Japanese Food From 11 AM
Japanese food, served from 11 a.m.

The Support Centers Union For Victims of Sexual Assault in Israel
Two seconds to spot are two seconds too late.

Boots Body Cream: Knees
For sexier knees.

Hubba Bubba: Mouth
180cm bubblegum.

K-Lynn Lingerie
2nd skin underwear.

Volkswagen Beetle Cabriolet: Logo
The new beetle cabriolet.

Have a Break. Have a KitKat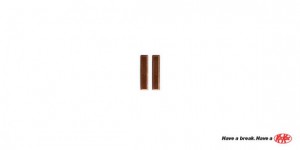 Puma