The web design industry is one where designers should be much creative. Past trends have included websites with over-sized logos or headers, grunge style look and feel, hand-drawn designs, collage designs, large typography, one page layout, over-sized footers…the list can go on! One of the trends that become popular in web design industry is the use of personal photographs. Different industries showcase the use of personal photography in different ways. Here we showcase some of the very best websites that have made use of photograph in web design.
You may also like:
Personal Photographs within Web Design
Web Professionals
Actors/Actresses
Musicians
Models
Random
Rasmus Svingel – Architecture Student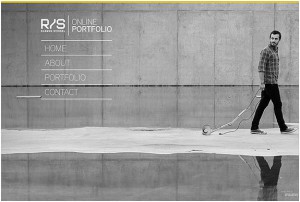 Ken Mann – Life coach – Transformology

Alastaire Allday – Freelance Copywriter

Leah Haggar – Graphic Designer

Stephanie Hay – Writer, content Strategist

Why don't you use your personal photo in your website design? I'm sure there are plenty more out there that are a great source of inspiration. Why not let us know what you think or share with us some of the great examples that you have seen by adding a comment below.