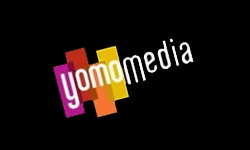 There are thousands and thousands of social networking and media apps for the iPhone and for Android, on the web. But what about all the apps for Windows Mobile? Certainly, Windows Mobile is no where near as popular within the mainstream of mobile users as the other two, but does have a fairly ample library of apps that are freely available. So, if you're a Windows Mobile user and you are in need of some social media and networking apps, you are at right place. Below you will find the top 20 free social media and networking apps for Windows Mobile.
YouTube for Mobile

Using YouTube for mobile, you can search for videos through the search bar at the top of the screen, or through Top Rated, Most Viewed, or Most Recent categories.

Bebo for Windows Mobile

With the Bebo app for Win Mob you can post status updates anytime, anywhere, view the latest updates from your Friends list, send messages and even call anyone from your Friends list.

Facebook for Win Mobile

The Facebook app allows you to keep up with the latest news and posts from your Facebook account. This app is available for English, French, Italian, German, Spanish, Dutch, Polish, and Greek language versions of the Windows operating systems.

MySpace for Windows Mobile

MySpace Mobile lets iPhone users send and receive MySpace messages; browse their network of friends to check current statuses; upload and share photos; post comments on friends' profiles and photos; search for new friends, and stay up-to-date with MySpace bulletins.

del.icio.us plugin for Windows Mobile

If you use your Win Mobile to browse the net often, then this Delicious plugin could prove very useful. Just like if you were browsing on your desktop or laptop and you want to share or save a bookmark to Delicious you simply click the Delicious button on your mobile and your done.

Tiny Twitter – Mobile Twitter App

Tiny Twitter is just customizable enough to make using a Twitter client on your mobile phone comfortable without being overwhelmed with unnecessary settings and options.

ceTwit

ceTwit will pull all of the latest updates you've received from friends and display them within the client. You can set the program to 'Auto Refresh' to make sure you're always up-to-date with what everyone is doing. ceTwit has a full range of options for dealing with incoming tweets, available by choosing the 'Action' option while a message is highlighted.

Twitter for Windows Mobile

Twitter for Windows Mobile is a today screen widget for posting to Twitter very quick and lightweight.

Quakk – Free Open Source Windows Mobile Twitter Application

Quakk is an open source Twitter client for Windows Mobile, allowing you to view your feeds and post tweets from your Win mobile.

FriendFeed for WinMo
Nimbuzz Mobile

Nimbuzz is the complete All-In-One for Windows Mobile: Free calls, instant messaging, and file-sharing and status updates. From a single contact list, chat and call any of your contacts via: Skype, Yahoo! Messenger, AIM, Facebook, MySpace, Google Talk, Windows Live Messenger (MSN), ICQ, Gadu-Gadu, Jabber, studiVZ and Hyves (supports 3G, Wifi, EDGE and GPRS network connections).

Kinoma Play

Kinoma Play is is awesome but unfortunately, not free ($30), but you can at least try it free for 30 days. Kinoma Play's cross-social sharing lets you share "everything with everybody": Share YouTube videos on Facebook, share Facebook photos on Twitter, share tunes via SMS, and much more.

Vaayoo SocialBox Lite

Vaayoo SocialBox is an application that combines social networking, media syncing, multimedia messaging and private communities in an easy to use mobile application.

Glympse

Glympse is the easy way to safely share your location in real-time with others. Just send a Glympse to anyone via email or SMS. and you only share your location for the time period you choose, and then Glympse will automatically shuts off.

Plurk Lite

This Lite applications for the Plurk community that lets you use a lot of the Plurk features, such as: View All Plurks, did not read Plurks, private Plurks, responded to the Plurks, issue a new response to puff puff.

CellSpin

To use CellSpin, you have to create a free account. It is an easy-to-use mobile blogging application that lets you blog photos, audio, video, and text from your phone to popular sites like MySpace, Facebook, Google Blogger, Flickr, Picasa, Live Journal, Live Spaces, Typepad, Twitter and eBay.

Critter

Critter is just a fun Windows Mobile Twitter application for you and your pets. It allows you to see everything you need to stay updated and in touch with your favorite tweeps.

Viigo – Mobile RSS Reader

In one free, simple and fully customizable mobile application, Viigo gives you access to things like: updates from your favorite websites, weather, flight search/status, sports scores, stock prices and portfolio tracking, showtimes for upcoming movies and audio podcasts.

YomoMedia – Feed Your Phone

YomoMedia is a free rich media RSS reader application for Windows Mobile devices. It automatically retrieves any RSS feed, audio or video podcast and stores the content on the device enabling offline viewing and listening.

Speeed Reader – Google Reader Client for Windows Phones

Speeed Reader is a Google Reader client for Windows Phones. It connects users to their Google Reader accounts, allowing them to view and share articles on their Windows Phones.