Usability testing is test accomplished to gather feedback and information from your website's visitors that can be very useful for future website redesign, enhancement or other adjustments. Designers and developers may have created websites according to specifications and their best understanding, but ultimately it is the users who decides its creditability (how far it is usable), the highlights of the site and what does it lack of.
Many times a designer has a question that how to know that visitor likes website or not? Usability tools provide answer to this by tracking every action of visitor or your reader. The tracked data gives you a accuracy of what a user like about your site/blog, which area is the most prominent, most used and places which most users avoid. Do not underestimate the data collected because these figures can dramatically boost up your site's performance in terms of sales conversion rate, click-through and many more.
You will be never late or it will not never early to improve your site's performance. Usability test can be execute when you realize you need an improvement for your website or when you find that your site does not attract as much visitors anymore.
Here are some of the best tools (web services) that tracks user's actions using various methods and the output (interpreted result) will deliver you the information you'll need to improve your website in terms of usability. Some of them are not free yet you can say that there is always a price to pay for a good return. So For this post we've compiled 25 tools to improve your website's usability.
Attention Wizard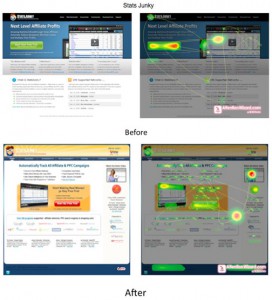 Clicktale

Clixpy

Usabilla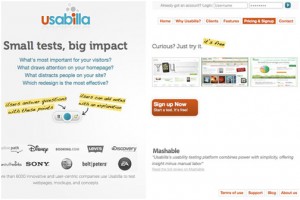 Userfly

These were the tools that we found useful, if you have any other tool to improve website's usability, share with us!