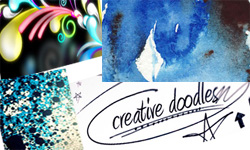 Today I wanted to take some time and look back at all of the resources that were done by web design community. I've hand picked some of our favorite freebies of all time. These set can surely be a worthy gift from us to our readers. In this blog post, you will find goodies (from icons to web apps to themes) that should all be of help to you in your web or design projects.

Incredible Free Font: ConglomerFont

Free Icons: Function Icon Set
A set of 128 highest quality icons.

Free Hand Drawn Doodle Icon Set for Bloggers

Free Vector Pack 9 Sampler
A sampling from outstanding vector pack form GoMedia.

Notepad Chaos: A Free WordPress Theme

Free High-Res Texture Pack: Grungy Watercolor
Here are exceptional watercolor brushes.

Infinity: A Free WordPress Theme

Smashing Free Font and WordPress Theme

BgPatterns
This is a very useful web app that easily generate pretty background patterns.


BB Free Vectors: Birds in Flight

Free High-Res Texture Pack: The Anatomy of a "Really" Old Book
A stunning texture pack made up of a dissected old book.

Blog Headers For Free Download