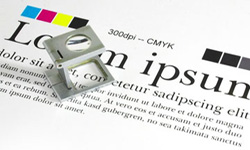 In my personal experience, as a web developer, I had improved my skills in search engine optimization, online advertising and project management. But in a situation, where you have to learn from scrap and you do not have much resources to learn it, you are surely in difficult situation. In those time, of course Google can introduce you to all those blogs, tutorials , guidelines and also cheat sheets containing any helpful, wonderful and free tips. We all should thankful to all these experts in their field for sharing their knowledge and experience to the web community, for giving a hand to people who are in need like us.

Now we come to the point, yes copywriting. Copywriting is what I'm learning now, and I would like to share some tricks for the non-copywriters like me who need to write a formal letter, create a PowerPoint presentation or write down a product description. Of course, you don't have to become a professional copywriter to do all of these things. I can't become a search engine optimizer just because I read all these article and tips available on web regarding SEO. But surely, I can achieve better results using the knowledge shared with those tips and articles. So maybe there's something I can do to help you write effective, engaging text.
Here are some tools using them you can also achieve a better quality within your copywriting.
WordReference
WordReference is a best site that offers free translation dictionaries. It might come in handy with natural expressions in foreign language such as Spanish, French, Italian, etc.
Online Spell Checker
Online Spell Checker is a free and accurate tool for spell-checking available in 28 languages.
Advanced Text Analyzer
You can get useful statistical information out of text such as word/character count, lexical density, readability, word analysis, phrase analysis and graded analysis using Advanced Text Analyzer . It's free to use, but it requires registration: Wordcounter is a plug-and-play alternative.
Visuwords
Visuwords is a graphical dictionary that draws diagrams from the words you look up. It also highlights their meanings and the type of relationship with other words and concepts.
Definr
Definr is another nice English dictionary that suggests words as you type. You can add it to Firefox search box for turbo-charging word search.