Photoshop Actions are really useful in both manners – learning new features that you may not know as well as saving time of designer. They can be used to improve quality standard within your project, cut down on repetitive tasks, and to assist you in a bit of creative inspiration. So in this blog post, we've collected a handful (and also free) downloadable Photoshop Actions and also included some nice tutorials on creating your own Photoshop Actions.
Photoshop Actions Downloads
10 Polaroid Actions
'Rawimage' from deviantart.com can make a great Polaroid Generator Action. It not only just make a wonderful finalized photos, but also adds a random streaks and bevels that make each picture look unique.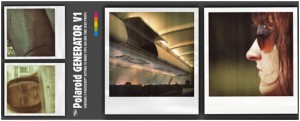 170 Mixed Actions

Additional Photoshop Actions Downloads
Free Adobe Photoshop Actions and Tips
Photoshop Actions on DeviantArt
Photoshop Actions Tutorial