While pointing to the web or blog design many people use a word – "Quality". But a lot of them don't know that what does the quality stands for in web design industry. And how to achieve it. Don't worry; we will take care of it. Here we have an article number two in which there are few ways like restraint & subtlety, element organization, and innovation in web design which are useful to achieve quality within web or blog design. You can use these methods to perfect your own style. So be clever and remember these points while designing a blog or website.
Designers are always implementing some innovative ideas into their design which impact as a unique design or make something special within design. A good designer can identify when the limit has been crossed, and avoid placing too much effects into a design.
Examples of subtle effects
Soft gradients on website – "culturedcode.com"
Correctly use of gradients can add an element of reality and depth to a design. Here is a good example of this effect.
Drop shadows on – "icondock.com"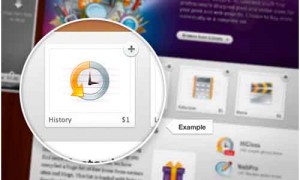 This is awesome example of drop shadow effect. Into this design opacity has been minimized to just put the highlight on the content box and bring it ahead very a little.
Best use of wear and tear into website – "www.viget.com"
This example shows some hints of wear & tear, just a very little of wear, but without it the paper would look flat and boring.
Use of watercolors on website – "webdesignerwall.com"
If you are using watercolors within design then you have to blend the colors and keep the colors very soft, washed out. Watercolors can benefit design in many ways, it allows injecting some subtle colors and bringing in some texture, which is why it's become quite a popular choice for many designers to take in.
Tips for using subtlety
Put up your layers –
Only of using readymade brush or texture, build details at own.
Make tests with opacity and color –
Sometimes even 3% opacity can have a positive impact on appearance of design.
Be Brave while using subtlety –
Don't let the fear comes between using subtlety within design.
06. Organizing Elements
Although designer has a creative nature and can have a lot of fun though his work, "organizing elements" is not as creative work as designing layout. Organizing elements is varying according to type of site or importance of contents of website or blog. Major thing which come while organizing is – decide what you have to achieve through your design.
Designing to increase sell through website – "37signals.com"
If you have organized element as shown in this example there is no doubt that you will definitely increase your sell of products. This will made it as easy as possible for visitor to see what's for sale and help him to make the final decision to buy. This achieve through four points – Grabbing attention, generating interest, creating desire and converting it into action.
Designing for content of website or blog – "wellmedicated.com"
Into first example we have learn about designing elements for website, but when it comes to blog it is completely different path. Within blog there are no extra products to display, understand that your contents are your products and they are already displayed. Make sure that your reader can see them clearly, explore them easily and connect with them. This can be achieved through three easy steps – connecting to your blog, grabbing attention and exploring posts.
Tips for understanding organizing content
Understand for what you are designing –
First you must be clear minded on your designing before organizing elements.
Use grid system for design –
Most of space can be make through designing in grid system.
Test the placement of elements –
Think like the visitors so you can understand their need for your content organization.
Eliminate unnecessary elements –
Any elements which are not essential part of design, should be taken away from appearing it on design.
07. Doing innovative
Making something nobody else has done before is the hardest thing to do in design. But this will definitely help your website to stand apart crowd. You must have to be brave to step away from what people know and love or admire. Following some examples will help you to do so.
Exceptional navigation menu on website- "mbdragan.com"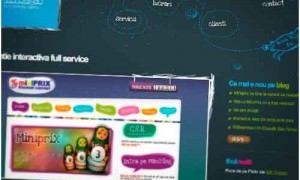 It is bit of a risk having the navigation in such a strange way, but it extremely suitable for site, it is relevant as well as work is done to such a standard that how well it works on the whole design.
Visual navigation on website – "visualboxsite.com"
To show brilliant work done by them Visual Box uses very little text. Their design uses preview box which changes when you hover over it to reveal details of that project.
Directly to the point on website – "nikolamircic.com"
This example shows us how getting straight to it makes for a really impressive site. You are welcomed with a wide variety of work, name & what is does at the top, and a contact link.
Tips for trying something new and innovative
Keep it related –
Whenever you are going to dos something new which is never done before, you must keep in mind that it must be relevant to content.
Pay no attention to everything you already know –
If you are using something you have already known, then there is no point to look something innovative or new.
Maintain altitude of quality –
If your new idea sounds good, and works well then you can judge then thoroughly.